Working on the application forms... be back soon

The organisers reserve the right to change the closing date at any time.
Applications and fees received after the closing date may not be accepted.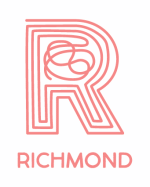 €1 from every LRC application fee will be donated to the Richmond Foundation

Richmond Foundation is a non-governmental, non profit making organisation working in the field on mental health and the only one of its kind in Malta.
The services it offers range between residential services for adults who suffer from serious mental health problems, KIDS residential programme for children who suffer challenge behaviour, Villa Chelsea rehabilitation service for persons leaving Mount Carmel Hospital with a view to integrating back into the community, and services for persons who, due to some life event, such as losing a loved one in tragic circumstances, experience mental health problems.
As an organisation we would like to send a message to the people out there who are suffering, to reach out for help and also to help them prevent from developing mental health problems.
Anyone needing help from the Richmond Foundation can call for free on helpline 1770
Apply on-line and pay by credit card
Select 'apply on-line' for your race, fill in the application form, effect payment and submit the form.

Paying by credit card


after having applied online and
selected to pay by bank transfer or post

Paying by bank transfer
after having applied on-line or by post

Paying by cheque
after having applied on-line or by post